Welcome to Sonja Caywood Fine Art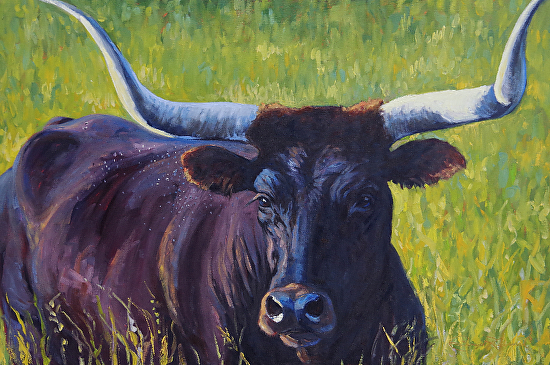 "Longhorn Steer," 18x24 commission, 2014
Welcome to my website. Please take a look around and feel free to contact me if you have any questions.
Current & Upcoming Juried Shows & Events include:
2015 Texas National Show, April 11- June 13, SFA University, Nacogdoches, Texas;
Icons of the West, May 15-August 31, Dana Gallery, Missoula, MT;
Yellowstone Art Museum's Summerfair, July 11-12, Billings, MT;
Trashcan School- An Urban Plein Air Event-August 13-15, Plaza Diane Gallery, Powell, WY
Click here for a time-lapse video of one of my practice pieces for the Yellowstone Art Museum's Art Auction, painted in less than one hour.
This ad with Rimrock Art & Frame ran in the January Southwest Art Magazine, along with a write-up on "Hereford Heifer" being a finalist in the Artist's Magazine's Annual Art Competition. Here's the article, "Top Honors."
My heartfelt thanks to those of you who've made purchases & commissions; your support has blessed my family and encouraged me more than you know. My most sincere thanks to the Lord for allowing me to make a living following my life-long dream. I hope I never lose the feeling of elation and gratitude when someone wants to hang my art on their wall.