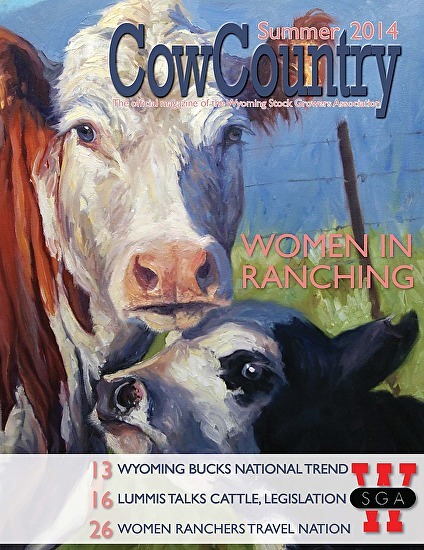 It was thrilling when Wyoming Stock Growers Assoc. contacted me to use my work on their Summer 2014 "Cow Country" magazine cover!
I hope your summer is going splendidly! August finds me caught up on commissions and working toward the "Blue Buffalo Artists" September show at the Irma in Cody WY during the "Rendezvous Royale," which includes the Buffalo Bill Show & Sale.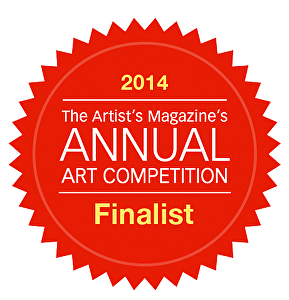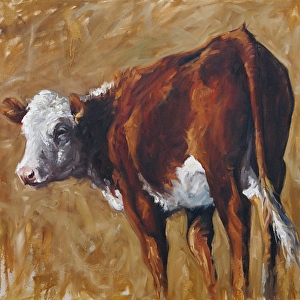 I'm excited to share that the "Hereford Heifer" painting (which showed in Dana Gallery's prestigious "Icons of the West" this summer, as featured in Southwest Art Magazine) was a finalist in the Artist Magazine's Annual Art Competition; watch for her in their December edition. Along w/ my beloved Rimrock Art & Frame, in Billings, MT, the Tracy Miller Gallery in Manitou Springs, CO, is showing my work.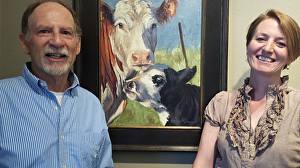 Me with Juror Mike Beeman & my first "Best of Show" award-winner, "Ah, Ma" at the SAGE Nat'l Show.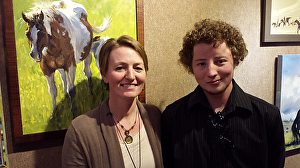 Me and my son Colton at the Rocky Mountain Regional Juried Exhibition in Red Lodge, MT, where "Saturday Brunch" received top honors.
My heartfelt thanks to those of you who've made purchases & commissions; your support has blessed my family and encouraged me more than you know. My most sincere thanks to the Lord for allowing me to make a living following my life-time dreams. I hope I never lose the feeling of elation and gratitude when someone wants to hang my art on their wall.

Please contact me with any questions, and have a beautiful day.