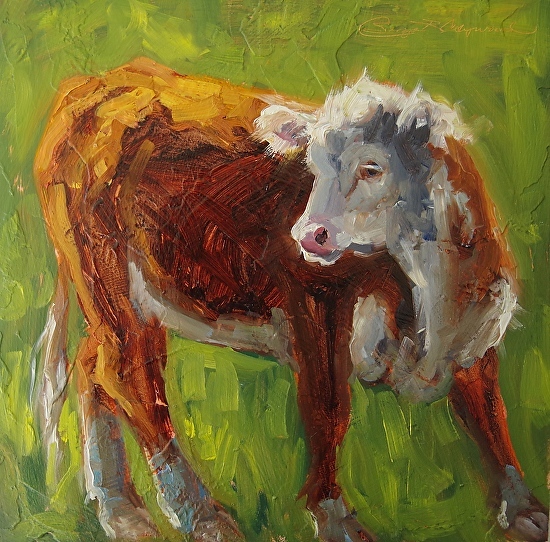 "Curiosity" 12x12 oil on panel
Welcome to Sonja Caywood Fine Art. Winter has finally arrived (again-as we had a big snow storm in early September) and is likely here to stay. This fills me with hope for days in the studio as my fall list of shows, an art fair, a studio tour and receptions slows in mid-December. I'm looking forward to my own little "snow days."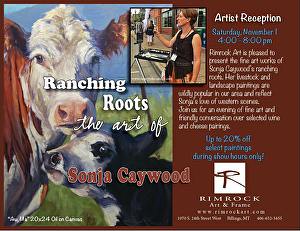 Most of my work is currently at Rimrock Art & Frame in Billings, MT, for my show titled, "Ranching Roots, the art of Sonja Caywood." Click their link to view the selection of paintings. Rimrock put on an elegant opening reception on November 1st, during which several paintings sold, including "Sadie of the Evening Sun" (below, in background). Last week I got word that Sadie had made it into the Governor's Show, but alas, she sends her regrets.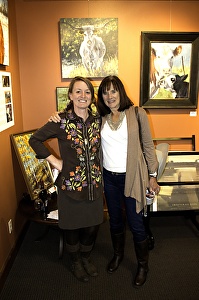 Me & Vicki (Sadie's new owner) at the Rimrock reception. Photo by Josh Wise.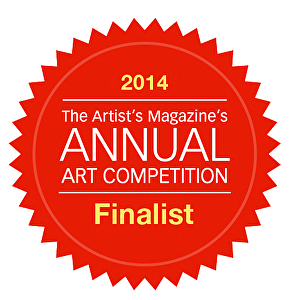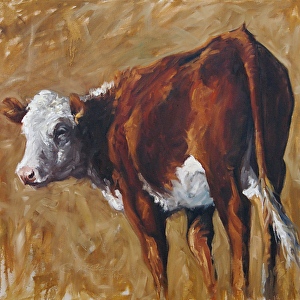 I'm excited to share that the "Hereford Heifer" painting, which showed in Dana Gallery's prestigious "Icons of the West" this summer, was a finalist in the Artist Magazine's Annual Art Competition; watch for her in the January edition of Southwest Art magazine. This painting is also juried into the Governor's Capitol Art Exhibition for early 2015. Along with Rimrock Art & Frame, in Billings, MT, the Tracy Miller Gallery represents me & shows my work in Manitou Springs, CO.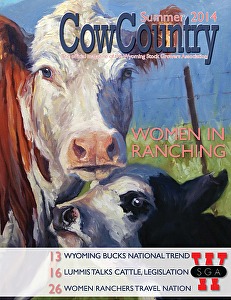 It was so exciting when the WY Stock Growers' Assoc. asked to use this painting as the cover for their Summer 2014 edition.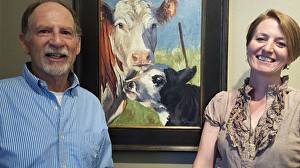 Me with Juror Mike Beeman & my first "Best of Show" award-winner, "Ah, Ma" at the SAGE Nat'l Show.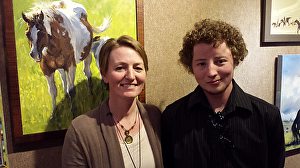 Me and my son Colton at the Rocky Mountain Regional Juried Exhibition in Red Lodge, MT, where "Saturday Brunch" received top honors.
My heartfelt thanks to those of you who've made purchases & commissions; your support has blessed my family and encouraged me more than you know. My most sincere thanks to the Lord for allowing me to make a living following my life-time dreams. I hope I never lose the feeling of elation and gratitude when someone wants to hang my art on their wall.

Please contact me with any questions, and have a beautiful day.