SonjA CAywood Fine Art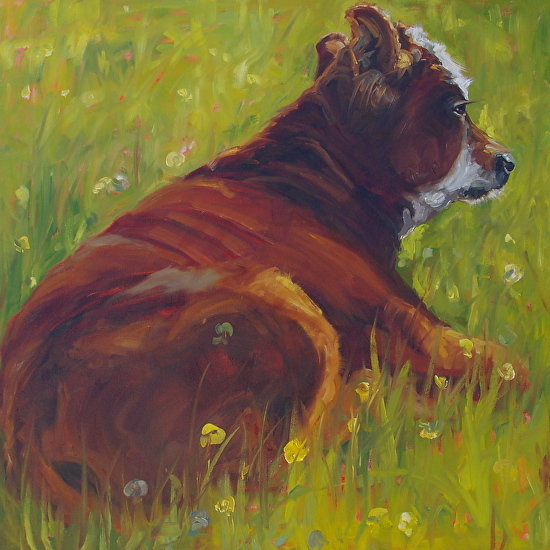 Little Red, Daily Painting #194, 26x26
I'd just completed #234 of my goal of 300 small "daily" paintings during 2013 when I had shoulder surgery in late October. I'm doing left-handed daily paintings during the three months of recovery. Painting with my left hand has taught me record what's most important to me- the values and shapes. These left-handed paintings are lower-priced and sell quickly. You can see them by clicking my "Daily Painting Blog" link above, or in the "Wet Paint/ Dry Paint" category under "Paintings."
My sincere thanks to those of you who've purchased art; your support has blessed my family and encouraged me more than you know. I hope I never lose the feeling of elation (and amazement) when someone wants to hang my art on their wall.

Please click the "f" link at the very top of the page to be directed to my Facebook page, where I sometimes offer special sales when the spirit (or my bank account) moves me.